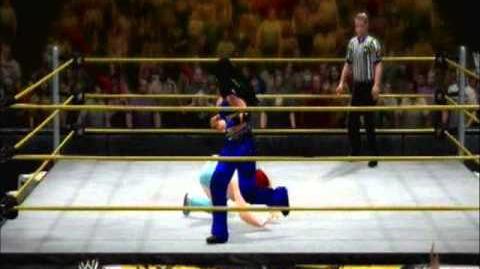 Name    Ashley   Hardy     
Nickname   None  
Height  :  5'3"   Weight   121   Lbs 
Home :   Vareron , North  Carolina  
Show :  WxW  
Team  :   None  
Finsiher  :    Twist  of Fate  
Signature  :   
Music  :   The Hardys    Theme    WWE  
History   
Edit
Ashley   is   one   of    the  Sister   ( Ficton  only )   of   the hardy boyz     and  join   WxW   in  2010,  She  is 1  Time   WxW   Champion  ,  1  Time   WxW  Hardcore  Champion   She    wish    to  take   her    wrestling to the Extreme   her Only  Rival  is   her  cousin   Angel  Harris   how  has   here same   style  of wrestling   
Ad blocker interference detected!
Wikia is a free-to-use site that makes money from advertising. We have a modified experience for viewers using ad blockers

Wikia is not accessible if you've made further modifications. Remove the custom ad blocker rule(s) and the page will load as expected.