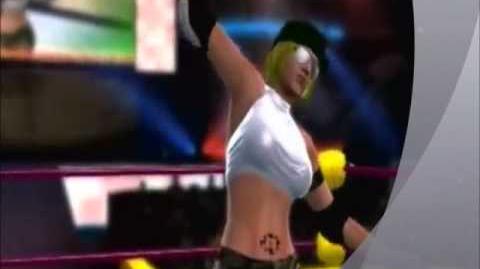 Write the first paragraph of your page here.
Bio   Info  
Edit
Name   :  G.I.  Ho    

Edit
Nick name   :    America's   Hardcaore   Icon  

Edit
Height   :  5'5"    Weight  :   118  Lbs    
Home  :  Fort  Worth,  Texas   
Reduction  :  Cheers      
Show  :   WxW  
Team  :   Hardcore   Bitchs       Parnter  is  :  Candy Cane   
Finisher  :  
Leg Drop ,  Ho  Drop  
Singnature:  
Randy   Stomping  
Shatter  Dreams     
Entrance  Song   :    EcW  Old   Theme   
G.I.  Ho    cheer  start   in   2002    in  the  Indys  ,  She    made   her   debut   in  WxW   in  2006  ,    She  is   a    5  times   WxW  Champion    ,  2  times   WxW  Hardcore   Champion    and   1  Time    WxW  Tag  Champion   
Ad blocker interference detected!
Wikia is a free-to-use site that makes money from advertising. We have a modified experience for viewers using ad blockers

Wikia is not accessible if you've made further modifications. Remove the custom ad blocker rule(s) and the page will load as expected.