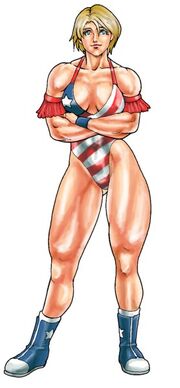 Name  :   Jessicka   Havok  
Height  :   5'11"     Weight :     175  Lbs  
Home :   Massilon, Ohio  
Show  :  WxW  
Finisher  :  The Torture   Rack  ,    Power   Bomb 
Signature    Multope   Body  Slams,  Bear  Hug  
Music  :   Painted  Red   by   Crossbreeds     
Section heading
Edit
Jessicka  is   one    of the strength    girls  is    WxW    and    her   Havoc   Rack    and  made  may   of  her  opponent   tap    in the  ring.  Her  biggest   rivals      is  Brooke  Hogan   and   Isis  the    Giant   ,     She   start    wrestling  in the  Indys    in the   Eary  2002   where   she work    for  XHW    as   Jessckia   "The Crusher "    Smith She  when   to  the   gym     and  bulk    up    in  2009  she  made    her  debt   in   WxW    but as never   one    any Championship    ,          
Ad blocker interference detected!
Wikia is a free-to-use site that makes money from advertising. We have a modified experience for viewers using ad blockers

Wikia is not accessible if you've made further modifications. Remove the custom ad blocker rule(s) and the page will load as expected.